"Humpty is putting on a surprise show! Join him as he gathers together the Play School Toys to help with the big spectacular. There are starring roles for Jemima, Big Ted, Little Ted and guest appearances from other Play School favourites along the way. Filled with fun songs to sing and dance along with, this 45 minute show will delight Play School fans.
Kids Promotions in association with the Australian Broadcasting Corporation is excited to announce everyone's favourite Childrens Television show is heading on a national concert tour, Play School with "Humpty's Showtime", the tour will be commencing in March 2019 in Victoria.
As with the television program, there are songs to move to, as well as quiet times to just watch and listen.
The concert is presented by two Play School presenters, along with everyone's favourite Play School toys. The familiarity of the material and the presenters combined, totally engage the young audience and encourage lots of audience participation.
Join Humpty and his friends in Humpty's Showtime.

2019 TOUR DATES
VIC : March/April/May • On Sale Now
QLD: June/July • On Sale 04 February 2019
ACT: July • On Sale 04 February 2019
SA: August • On Sale 01 May 2019 ( Changed from 05 Feb)
WA: September • On Sale 01 May 2019
NSW: October • On Sale 01 May 2019
The Presenters for each tours will be announced on our facebook page.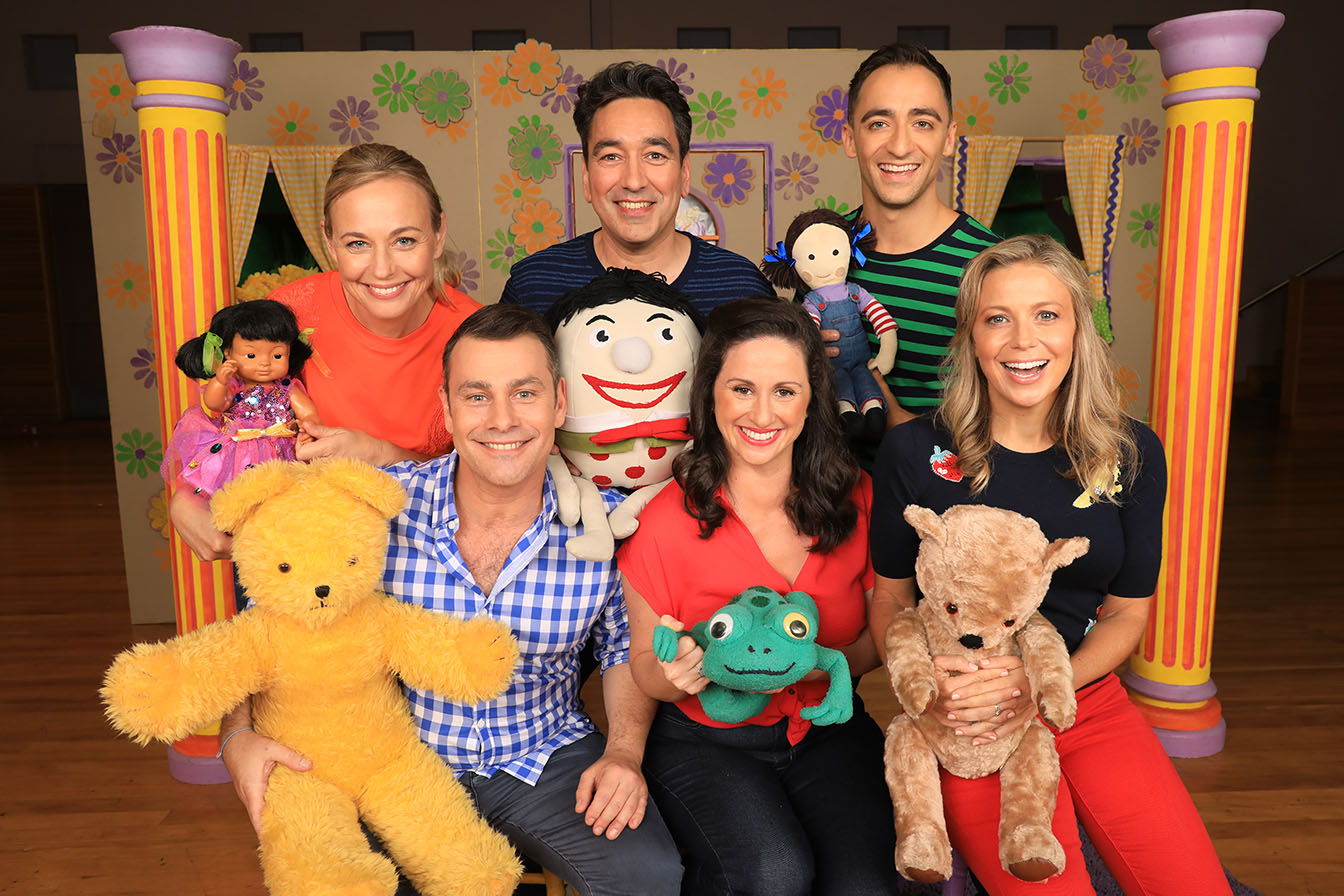 VICTORIAN PRESENTERS
RACHAEL AND ALEX
Fri 15 March • Mooroolbark Alan Ross Centre
Sat 16 March • Williamstown Hall
Fri 17 May • South Morang Plenty Ranges & Convention Centre
Sat 18 May • Essendon Ukrainian House
Sun 19 May • Ringwood George Wood Theatre
RACHAEL AND TEO
Sun 17 March • Caulfield Glen Eira Town Hall
Fri 12 April • The Centre Ivanhoe
Sat 13 April • Pakenham Beaconhills College Pakenham Campus
Sun 14 April • Warragul St Pauls Anglican Grammar
Sat 11 May • Werribee The Encore Events Centre
Sun 12 May • Burwood The Besen Centre
ABI AND MATTHEW
Fri 5 & Sat 6 April • Geelong West Town Hall
Sun 7 April • Ballarat 1870 Founders Theatre
Mon 8 April • Bendigo Strathdale Community Centre
Tue 9 April • Shepparton Goulburn Valley Grammar School
Wed 10 April • Wodonga Senior Secondary College

EMMA AND ALEX
Sat 9 March • Essendon Ukrainian House
Sun 10 March • Caulfield Glen Eira Town Hall
Mon 11 March • Scoresby 1330 Centre
Tue 12 March • Mornington Peninsula Community Theatre
Wed 13 March • Eltham Community Centre
Buy Tickets