PLAY SCHOOL CONCERTS & KIDS PROMOTIONS

Play School concerts began in the mid 1970's and since then the concert tours have travelled around Australia entertaining over 100,000 people annually.
Kids Promotions have been presenting the Live Play School concerts since 2001.We are a family owned and operated event management and promotions company focussed on quality live children's entertainment. We are privelaged and proud to be associated with this much love brand for so many years.
In 2019 Play School's National tour "Humpty's Showtime" will be heading around the country starting in Victoria in March and making it's way around the country.
If you want to see you children get soooo excited when their favourite toys appear on stage or be delighted when they sing and dance along to their favourite nursery rhymes then come to see why Australian families choose Play School as the number 1 Live Concert for kids.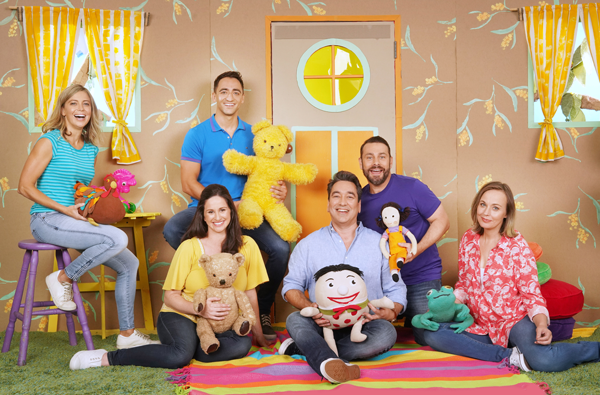 PRESENTERS - VICTORIA
RACHAEL AND ALEX
Fri 17 May • South Morang Plenty Ranges & Convention Centre
Sat 18 May • Essendon Ukrainian House
Sun 19 May • Ringwood George Wood Theatre
RACHAEL AND TEO
Sat 11 May • Werribee The Encore Events Centre
Sun 12 May • Burwood The Besen Centre
PRESENTERS - QUEENSLAND
ALEX AND MATT
PRESENTERS - CANBERRA
TEO AND RACHAEL
PRESENTERS - SOUTH AUSTRALIA

ALEX AND TEO
PRESENTERS - WESTERN AUSTRALIA
TEO AND EMMA
PRESENTERS - NEW SOUTH WALES
TEO AND EMMA
28-Sep • Wollongong
29-Sep • Kingsford
30-Sep • Cronulla
1-Oct • Revesby
2-Oct • Penrith
ALEX AND TEO
4-Oct • Hornsby
5-Oct • Mingara
6-Oct • Newcastle
7-Oct • Newcastle
8-Oct • Burwood

TEO AND EMMA
09-Oct • Carlingford
11-Oct • Camden
12-Oct • Ryde
13-Oct • Cammeray
TEO AND RACHAEL
26-Oct • Pittwater

TEO AND EMMA
27-Oct • Castle Hill
ALEX AND TEO
29-Oct • Bathurst
30-Oct • Dubbo
31-Oct • Tamworth
1-Nov • Port Macquarie
2-Nov • Coffs Harbour
3-Nov • Lismore

Buy Tickets