Fri 22 DEC - 2017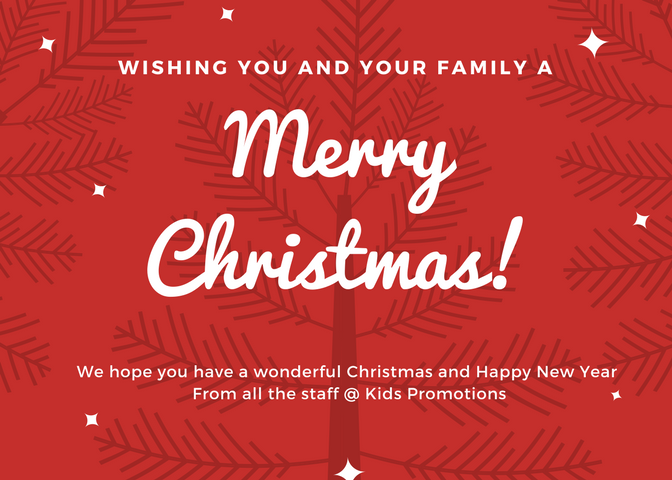 TIPS TO HELP YOU OVER THE BREAK
Reasons you might need to contact us,
You didn't receive your ticket email from us after you booked your tickets. Over the break it can take upto 24 hours for the email to come through if it still hasn't come through you can do this:

1.You can log into the website via the Members Page on your mobile device : Or via the top RHS side of the browser.
Your email is your username and your password is defaulted to your postcode.( unless you have changed it) Once you are logged in you will see your order history so you can view your bookings there and print out.

2. If it has been more than 24 hours and you can not log into the site to retrieve you booking details please email admin@kidspromotions.com.au or private message us via our facebook page https://www.facebook.com/kidspromotionslive .We will reply within 24 hours.

3 All other enquiries over the break email us at admin@kidspromotions.com.au or private message us via our facebook page https://www.facebook.com/kidspromotionslive .We will reply within 24 hours.

15 NOV 2017 - 2018 Play School Concert Tour Released for Victoria
Book your tickets today
https://www.kidspromotions.com.au/whats-on/79-play-school-live-in-concert-once-upon-a-time-2018/bookings

Wed 14 June 2017
Technicial Phone issues
We are experiencing Phone problems at the moment, Telstra has incorrectly cut off 4 of our lines so customers are having longer wait times to speak to us. We apolgoise for this.
If it gets to long of a wait you can leave a message and we will call you back as soon as possible.
OR
You can message us online with our new online chat service the large pink box down the bottom right hand corner.
OR
You can email us at info@kidspromotions.com.au
Wed 14 June 2017
Play School Presenters Announced for ACT Regional NSW, SA & WA tours
To see who wil be performing at your shows Click the link https://www.kidspromotions.com.au/whats-on/64-play-school-live-in-concert-prince-of-bears-2017/event-info/about

Deadly 60 - Presale
We have had some real technical issues with the link for the ticketek venues.
ACT & WA
If you are wanting to book for
ACT Wednesday, 25 January • Canberra Llewellyn Hall
WA Friday, 27 January • Albany Entertainment Centre
WA Saturday, 28 January • Perth Riverside Theatre
please click the following link http://premier.ticketek.com.au/shows/show.aspx?sh=DEADLY6017&eg=PROM&ep=LIVE
You can also follow the links via the Deadly 60 website which lists all venues and links for the tour.
Click here
*the link inside the email seems to have issues for some people not allowing them to purchase
* try also clearing your cache, and history as we are seeing some browsers remembering the old link.


Kids Promotions Facebook page has moved.

To our loyal Kids Promotions Fans.
We are moving…or at least our Facebook page is .
Yes we have opened up a new page called Kids Promotions Live
Over the past few days we have been hacked and although we have regained access we are still not in full control of our site so we feel it Is best to start fresh on a new page.
This hacking has resulted in putting in place a number of extra safe guards to ensure security of the site is at the highest it can be on Facebook.
We are asking all of our fans to please unlike this page and come over and be a fan on our new page by Clicking this link. https://www.facebook.com/kidspromotionslive
We really appreciate your support during this time,
We hope that you will come with us

Tuesday 11 August - Kids Promotions Facebook Page has been hacked.
Please note the Kids Promotions Facebook page was hacked yesterday at 10.30am. The hackers have posted inappropriate posts. We apologise for this, this was not us.
We are in the process of working through to regain access to our page -unfortunately this is a lengthy process - Facebook does not take phone calls , their support is all done online via email